British Columbia, often abbreviated as BC, is the westernmost province of Canada.
Nestled between the Pacific Ocean and the Rocky Mountains, it boasts a diverse geography, ranging from rugged coastlines and sandy beaches to forests, lakes, mountains, inland deserts, and grassy plains.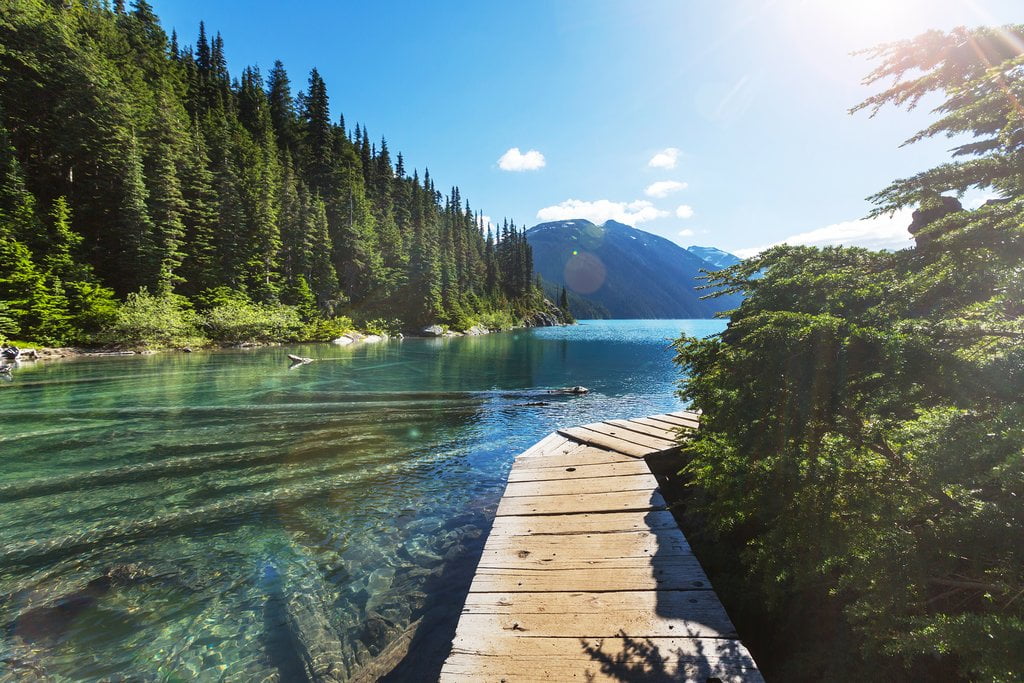 British Columbia, as a province, is geographically connected to various regions. It shares its borders with Alberta to the east, Yukon and the Northwest Territories to the north, and the United States states of Washington, Idaho, Montana, and Alaska.
Victoria serves as the capital of British Columbia, while Vancouver holds the distinction of being its largest city. With a population of around 5.3 million individuals as of 2022, British Columbia stands as the country's third-most populous province.
The initial documented human settlers in the region of British Columbia established their presence over 10,000 years ago. The province has a rich cultural heritage, drawing influences from its British Canadian, European, and Asian diasporas and the Indigenous population.
The economy of British Columbia is diverse, with major sectors including forestry, mining, filmmaking and video production, tourism, real estate, construction, wholesale, and retail. The province is also known for its high property values and is a significant center for maritime trade.
British Columbia's geography is epitomized by the variety and intensity of its physical relief, which has defined patterns of settlement and industry since colonization. The province's climate varies dramatically across the province due to the many mountain ranges and rugged coastline.
The province is home to a large number of provincial parks run by BC Parks under the aegis of the Ministry of Environment. British Columbia's provincial parks system is Canada's second largest parks system, the largest being Canada's National Parks system.
British Columbia is a land of diversity and natural beauty, offering a unique blend of urban sophistication and breathtaking outdoor adventure.
Living in British Columbia
Living in British Columbia (BC) is a unique experience, marked by a high standard of living and a vibrant, diverse society.
The province has a multicultural population, with immigrants making up about 27% of the residents. An additional 5% of the population consists of indigenous Aboriginal peoples.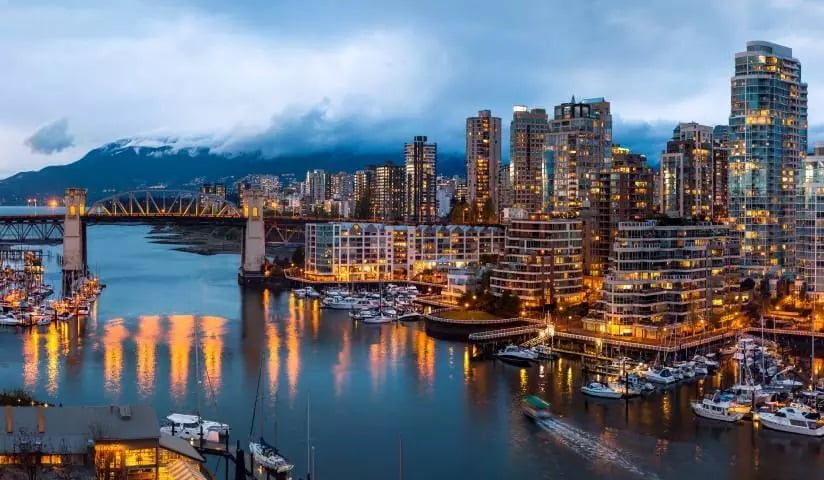 English is the primary language, but you'll also hear a variety of other languages, reflecting the cultural richness of the province.
The Pacific Ocean and the mountain ranges largely influence the climate in BC. The province experiences four distinct seasons - spring, summer, fall, and winter.
The coastal regions, including Vancouver and Vancouver Island, enjoy a mild climate with warm, dry summers and favorable, wet conditions in other seasons.
The northern regions have cooler temperatures and high rainfall levels. In contrast, the interior areas can have hot summers and cold winters.
Getting around BC is easy with a variety of transportation options. The province has an extensive public bus system, taxis, car rentals, and ferries that offer breathtaking ocean views.
The economy of BC is robust, with an average annual growth of 1.8% expected through 2019, creating a total of 450,000 new jobs.
The cost of living varies depending on where you live. However, resources like Cost of Living Calculator can help you compare costs in different regions.
Living in BC offers a blend of cultural diversity, natural beauty, and economic opportunities, making it a great place to call home.
How to Live in British Columbia
Living in British Columbia (BC) involves embracing its rich cultural diversity and understanding its unique societal structure.
BC is one of Canada's 10 provinces' more British but is also one of its most ethnically diverse. The English, Scottish, and Northern Irish played a major role in founding the province, and they continued to form the controlling elite.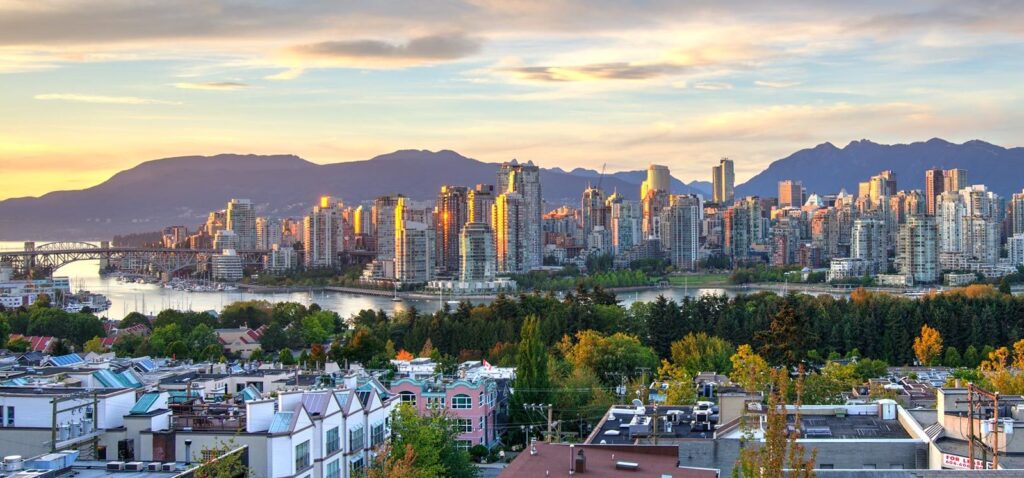 The province is home to a significant Asian population, including Chinese, South Asian, and Japanese communities. After English, Chinese and Punjabi are the next most-spoken languages.
The province also has a significant indigenous population, known as the First Nations, who are actively reclaiming traditional rights to land and resources.
Religion in BC is predominantly Christian, with a high proportion of citizens belonging to various Protestant denominations. However, the province also has a high proportion of citizens who claim no religious affiliation.
With the ethnic diversification of its population, BC is also home to adherents to Sikhism, Buddhism, Islam, and other non-Christian religions.
Living in BC also means adapting to the province's geographical features. The province's residents are essentially valley dwellers due to the mountains and waters surrounding them.
The province is one of the least densely populated in the country, with the majority of its residents living in urban places.
The economy of BC is a mixture of public and private enterprises, with service activities being the largest sector, followed by manufacturing. The province's economy relies heavily on agriculture, forestry, fishing, and mineral resources.
Living in BC involves
understanding and embracing its cultural diversity,
adapting to its geographical features, and
participating in its mixed economy.
Weather in British Columbia
The weather in British Columbia (BC) is as diverse as its landscape, with a strong influence from the land's lay and the wind's direction. This results in a wide variation of rainfall and temperature across the province.
For instance, in the sheltered Thompson River Valley in south-central BC, Kamloops receives only 10 inches of rain per year. By contrast, the western coast of Vancouver Island experiences an average precipitation of 110 inches.
The Insular Mountains and the western side of the Coast Range in this region are characterized by abundant rainfall. At the same time, a relatively drier coastal trough separates them.
The Interior Plateau, east of the Coastal Range, is a relatively dry area bordered by the wet windward side of the Rocky Mountains. The location on the windward or lee sides of the mountains greatly influences rainfall, with the windward side usually receiving most of the downpour.
The temperature in BC is also greatly affected by topography. The coastal zone of the area is significantly influenced by polar maritime air, resulting in cool and relatively dry summers, as well as mild and wet winters.
Most of the interior BC is influenced by continental and maritime air, resulting in colder, relatively dry winters and hot, dry summers. The northeast is influenced by polar continental and arctic air masses, with extremely cold winters, plenty of snow, and short, cool, and wet summers.
In summary, the weather in BC can range from miserable to glorious, and it's always a good idea to be prepared for various conditions. Always have a windbreaker and waterproof rain jacket handy, no matter what season you visit.
Location of British Columbia
British Columbia (BC) is situated as the westernmost province within Canada, bordered by the Pacific Ocean to the west. To the east, it is flanked by the Rocky Mountains and shares a border with Alberta.
To the south, BC shares a border with the United States, and to the north, it extends to the borders of Yukon and the Northwest Territories.
BC's geography is incredibly diverse, encompassing rocky coastlines, sandy beaches, forests, lakes, mountains, inland deserts, and grassy plains.
The Fraser Valley is known for its rich agricultural land, while the Okanagan area is famous for its vineyards. The Peace River Valley in the Northeast grows a significant portion of the province's grain crops.
BC spans an impressive distance, measuring approximately 1,200 kilometers from its northernmost point to its southernmost point and 1,050 kilometers from east to west.
This vast expanse covers an area comparable to the combined size of France, Germany, and the Netherlands. Mountains cover 75 percent of British Columbia, and there are 40,000 islands throughout the province.
The government owns 90 percent of BC's land, British Columbia is not only geographically diverse but also rich in wildlife. It is home to a remarkable abundance of fauna, including more than two-thirds of Canada's bird species and land mammals.
The province's varied ecosystems and habitats provide a favorable environment for a wide array of avian and terrestrial creatures to thrive.
Despite its vastness, most of BC is rugged and wild, with few towns and roads. About half of the population of BC lives in the southern part of the province.
Best Places to Live in British Columbia
Fort St. John, BC: Located in the northeastern part of the province, Fort St. John is a beautiful city with slightly more than 20,000 population. The gas and oil industry drives the city's economy, and it offers a blend of rural and urban environments.
Whistler, BC: A resort town of approximately 13,000 people, Whistler is known for its snowboarding, alpine skiing, mountain biking, and camping. It's constantly ranked among the world's top ski destinations.
Squamish, BC: A small town along the Sea to Sky Highway, Squamish has become popular with residents escaping Whistler and Vancouver's high cost of living. It offers a calm and beautiful environment with breathtaking mountains.
Delta, BC: Home to approximately 110,000 people, Delta is a quiet residential city surrounded by nature. It's located 17 miles from Vancouver, making it a preferred place of residence for people who work in the city.
North Vancouver, BC: Part of Metro Vancouver, North Vancouver is the second richest district in the province. It's an affluent community that is home to upper-middle-class and high-class families.
West Vancouver, BC: The wealthiest district in the province, West Vancouver is a residential community of slightly more than 41,000 residents. It offers a quiet, family-oriented environment with low crime rates.
Vancouver, BC: The largest city in the province, Vancouver is an important harbor for the export of Canadian goods. It's always listed among the most expensive but livable cities globally.
Oak Bay, BC: Located on the southern end of Vancouver Island, Oak Bay is a coastal city of slightly less than 20,000 people. It's an expensive community with a quiet environment and a social community.
North Saanich, BC: Located 16 miles north of Victoria on the Saanich Peninsula, North Saanich blends a rural and urban environment with residential and agricultural activities. It's a relatively quiet environment fit for young families and retirees.
Richmond, BC: A suburb of Vancouver, Richmond is notable for being the location of Vancouver's international airport. It ranks high for the quality of life thanks to its green space access and proximity to nearby Vancouver's job opportunities.
British Columbia Minimum Wage
The minimum wage in British Columbia (BC) is currently $16.75 per hour as of June 1, 2023. This is the lowest amount that an employer can legally pay their employees.
The minimum wage applies regardless of how employees are paid – whether it's hourly, salary, commission, or on an incentive basis. Suppose an employee's wage falls below the minimum wage for their work hours.
In that case, the employer must provide a supplementary payment, ensuring the total compensation meets the minimum wage requirements.
It is worth noting that certain categories of employees may be subject to distinct minimum wage rates, further emphasizing the significance of complying with the applicable regulations.
What British Columbia is Known For
British Columbia (BC) is known for its stunning natural beauty, diverse landscapes, and vibrant cities. Here are some of the things that make BC famous:
Skiing: BC is a paradise for winter sports enthusiasts. Whistler, North America's largest ski resort, is a world-class destination for skiing and snowboarding. Other notable ski resorts include Big White Ski Resort in the Okanagan Valley.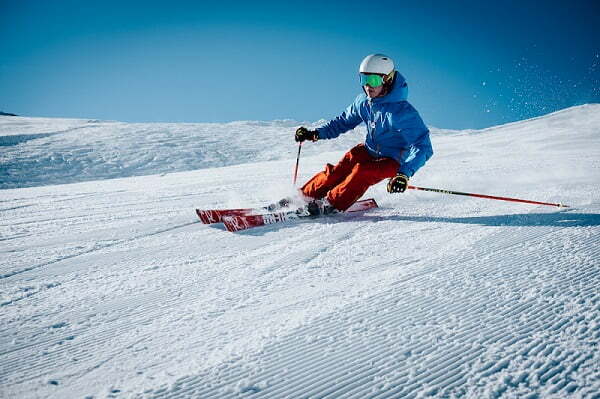 The Rocky Mountains and its Lakes: The Canadian Rockies in BC are home to alpine lakes, glaciers, waterfalls, and mind-boggling peaks. Emerald Lake in Yoho National Park is one of the most famous lakes in BC.

Okanagan Valley: Known for its wine production, it is home to more than 200 vineyards and 150 wineries. The area also offers farmer's markets, festivals, and beautiful scenery.

Vancouver: One of the most ethnically diverse cities in Canada, Vancouver is home to iconic landmarks like the Gastown neighborhood, Grouse Mountain, and the Capilano Suspension Bridge.

Vancouver Island: This island is a natural paradise, sparsely populated, and home to wild animals. It's known for its surfing hotspot, Tofino, Pacific Rim National Park, and the city of Victoria.

Wildlife: BC offers unrivaled wildlife-watching experiences. You can see grizzly, black and spirit bears, humpback whales, orcas, tufted puffins, bighorn sheep, caribou, bison, elk, and moose.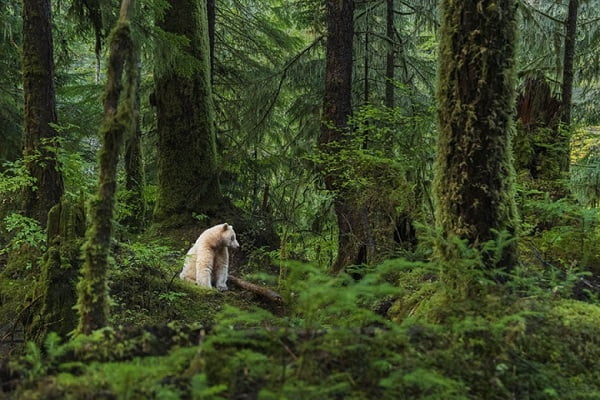 Top 5 Universities In British Columbia
The University of British Columbia
Simon Fraser University
University of Victoria
Thompson Rivers University
University of Northern British Columbia (UNBC)
Top 5 Car Rental Companies In British Columbia
Top Scrap Car Removal Company In British Columbia
Top Appliance Repair Company In British Columbia
Appliance Repair Expert
Vancouver Appliance Service Pros
Starline Appliance Repair North Vancouver
To summarize, British Columbia is a province that presents an exceptional combination of breathtaking natural landscapes, thrilling outdoor activities, and vibrant urban settings.
Whether you possess an affinity for nature, an adventurous spirit, or a penchant for city life, BC caters to diverse interests. We appreciate your presence in this exploration of British Columbia, and we trust that this blog has ignited your curiosity to delve deeper into the wonders of this magnificent province.